Services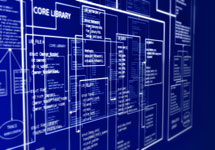 Whether the project is small or large, our well-structured, tested, and quality-driven code can get the job done. We encourage the use of open-source software, and specialize in PHP and in Ruby (on Rails).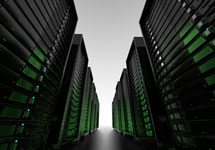 Solid, safe, and easy web hosting can be difficult to find at a good price. Many companies offer cheap rates, but you get exactly what you pay for; -- cheap service. You get more than you pay for by hosting with us.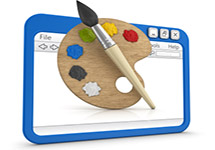 When (re)building a website, it's important to design for web/online interaction. Our designers understand the differences between online and print/graphic design, and can design a beautiful and useful website for you.
One of the primary resources we provide to clients is a vast knowledge of many different programming and development methodologies. We have extensive experience with PHP and its associated code libraries, the Ruby on Rails framework, JavaScript, and CSS (Cascading Style Sheets).
Content Management Systems - We empower you to manage your own website with text, images, video, and whatever else you want to present to your clients in a very simple, yet extremely robust, web application
Event Calendars - We can custom build calendars and other date-based web applications, as well as providing data exports, rss feeds, user-submitted events, etc.
Registration/Reservation Applications - We can establish e-tickets and reservations for your business online, whether you wish to sell hotel rooms, boat rides, ski lift passes, or event concert tickets.
Photo Galleries - We can bring your site to life with photo galleries that let users zoom in, view slideshows, and sort through your categorized images.
E-Commerce - Want to sell online? We provide simple and robust systems to allow anything from online donations to full-featured web stores
Directories - We can build directories of most any data and present it in a simple and easy to search fashion for your visitors, as well as allowing visitors to submit content to help keep your site fresh and interesting.
Mapping - We can integrate mapping solutions into your website to help provide added value for your customers visiting your websites
Newsletters - We can provide easy to use newsletter solutions or integrate your site with existing newsletter solutions.
Search Engine Optimization - We focus on many different methods of ensuring our sites and content are optimized for search engines as well as reviewing your content and making recommendations to promote your sites higher.
Code and Database Optimization - We ensure our code is well-written and easy to read as well as optimizing our database interactions and using advanced caching techniques so your sites load quickly.
Future upgradability / modularity - We focus heavily on ensuring we provide you frameworks that allow for maximum flexiblity and provide an easy route for upgrading and expansion in the future, rather than limiting you to some proprietary code that might contain security issues that never get fixed.
Many companies offer cheap web hosting in a 'too-good-to-be-true' fashion -- lots of storage space and other perks. The one thing that they neglect to mention, however, is that they often overload servers with hundreds of different website customers, all sharing one computer server. This strains even the fastest of computers with the multitasking required, and if even one of those websites uses more resources than it should, everyone suffers.
Based in Maine, our servers prevent this situation and ensure that we keep the number of websites on any one server to an extremely low value -- we like to ensure good reliability and response times. We offer a variety of resource plans to help you pay for only what you need and nothing more.
Our philosophy is to empower you -- we provide you the tools to control your web experience -- set up email addresses, forwarders, auto-responders, logs, backups, spam filtering, etc. We like to ensure you have full access if you need it, or that we take care of it all if you so choose. Please contact us to find out more about what we offer for hosting plans!
We design for the web. That is a key tenet many graphic designers do not yet grasp; print and web are two very different mediums and need different approaches when designing for them. Web design focuses heavily on interactivity with the user, and so something that might look 'pretty' could in actuality be very confusing to try and navigate around. Similarly, there is a delicate balance between presenting too much information and not enough.
With design, typography, and usability experience, we focus on presenting a website for your business that will also be very functional for you, your clients, and search engines. Even mobile devices need very specific formatting and we are dedicated to providing the best solution for your needs. Whether you have a design you like, whether you only have a vague notion of what you'd like, or whether you have no idea at all, we can help you discover what will work best for you. Contact us today for a free consultation!